What happens when you gather 600 mobility leaders from the public and private sector across 36 countries to discuss solutions for developing sustainable urban transportation? They agree on one indispensable ingredient: collaboration. There can be no sustainable and resilient mobility business models unless the public and private sectors build them together, participants at the Oliver Wyman Forum's Global Mobility Executive Forum agreed. 
The need to cooperate reflects both the opportunity and the challenges the industry faces. A rising global middle class will double the need for mobility solutions by 2030, providing a tantalizing moment for mobility players. And yet, the industry is not yet sustainable. In fact, it is the only industry that has not delivered a significant decline in its emissions, Oliver Wyman CEO Nick Studer said in his opening address to the two-day conference held in Paris in late May. He stressed that coalitions must be built to solve those problems by "a network crafted by people who share our passions for entrepreneurship."
That network must adapt today's digitized services and connectivity to tomorrow's need for sustainability, economic resiliency, and equity in serving all consumers. Cities and businesses will have to grapple with larger consumer appetites for greener and shared mobility modes while developing more infrastructure like multi-modal hubs and charging stations.
So, how do we meet this challenge? According to conference participants, three key elements are required.
Revive the innovation mindset
There's no silver bullet to overcoming challenges like sustainability and adapting to new commuter travel behaviors. Businesses must evolve their models with innovation, both in technological advances and how we think about partnering with each other. Forging unconventional coalitions among firms from seemingly unrelated industries can create unique solutions.
Novel, tech-driven solutions can power those coalitions, but that requires a mindset shift. "We need to believe in inventors, researchers, and engineers," Oliver Wyman Forum Partner Fabian Brandt said. "Bring the innovation mindset back to companies. Otherwise, mobility challenges won't be solved for tomorrow."
From hyper-speed trains to the flying cars of science-fiction, mobility leaders must tap into their sense of childlike wonder to build next-generation mobility. As Oliver Wyman Partner Rana Nawas left her home in Abu Dhabi to travel to the Global Mobility Executive Forum in Paris, she was struck by her eight-year-old's question: "Isn't it weird that cars can't fly?" The spirit of that question – when are we going to achieve our collective dreams of future mobility? – can only be solved with creative, futuristic solutions from hydrogen technology for planes to more sophisticated artificial intelligence for autonomous vehicles.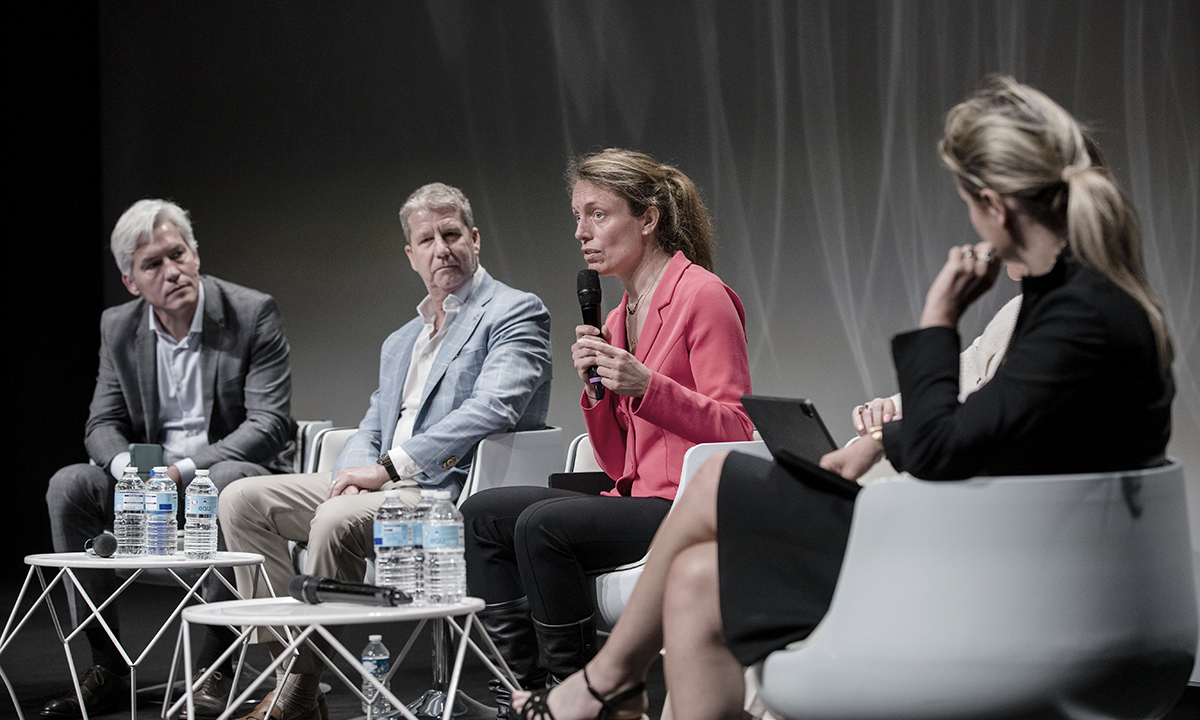 Bring all stakeholders – public and private – to the table
There is power in numbers. Businesses and governments that partner with others create greater resilience and better solutions. That philosophy applies to any mobility business, from public transit to the automotive and aviation industries.
Public Transit
Choy Yong Cong, vice president of Singapore's Economic Development Board, explained how the city-state is embracing the private sector in its "45-minute" plan, which aims to enable commuters to get around the city in 45 minutes or less. Allowing the private sector to innovate and experiment, Cong said, lets Singapore use new technologies and solutions to bring its plan to fruition as well as driving economic growth.
Cécile Tuil, executive director at RATP Dev, a global transit operator, suggested that transit operators seeking private financing should consider approaching real estate players that may benefit from new rail lines or bus lanes for financing, or even universities, as students are less likely to own a car and may be more dependent on public transit.
Autos
More than 80% of Uber cars had diesel engines when Laureline Serieys, general manager of France for Uber, took charge of the business in 2020. Uber has committed to slashing that figure to zero by next year, but Uber drivers are independent and decide what type of vehicle to drive, Laureline said, so it takes a strong ecosystem of partners to make that goal possible. To eliminate the use of diesel cars, the firm partnered with automakers to give drivers easier access to EVs, while its relationships with charging firms facilitates more options for public and home charging for drivers.
Aviation
Other than greener fuels, airports and other firms can take action on the ground to reduce emissions, said Paul Griffiths, CEO of Dubai Airports. Airports can redesign their facilities to shorten walking distances from check-in counters to flight gates, or better yet collaborate with rail operators to deliver travelers seamlessly to their gates, he said. Such changes not only can reduce the need for infrastructure — and the energy to power it — but can enhance the customer experience.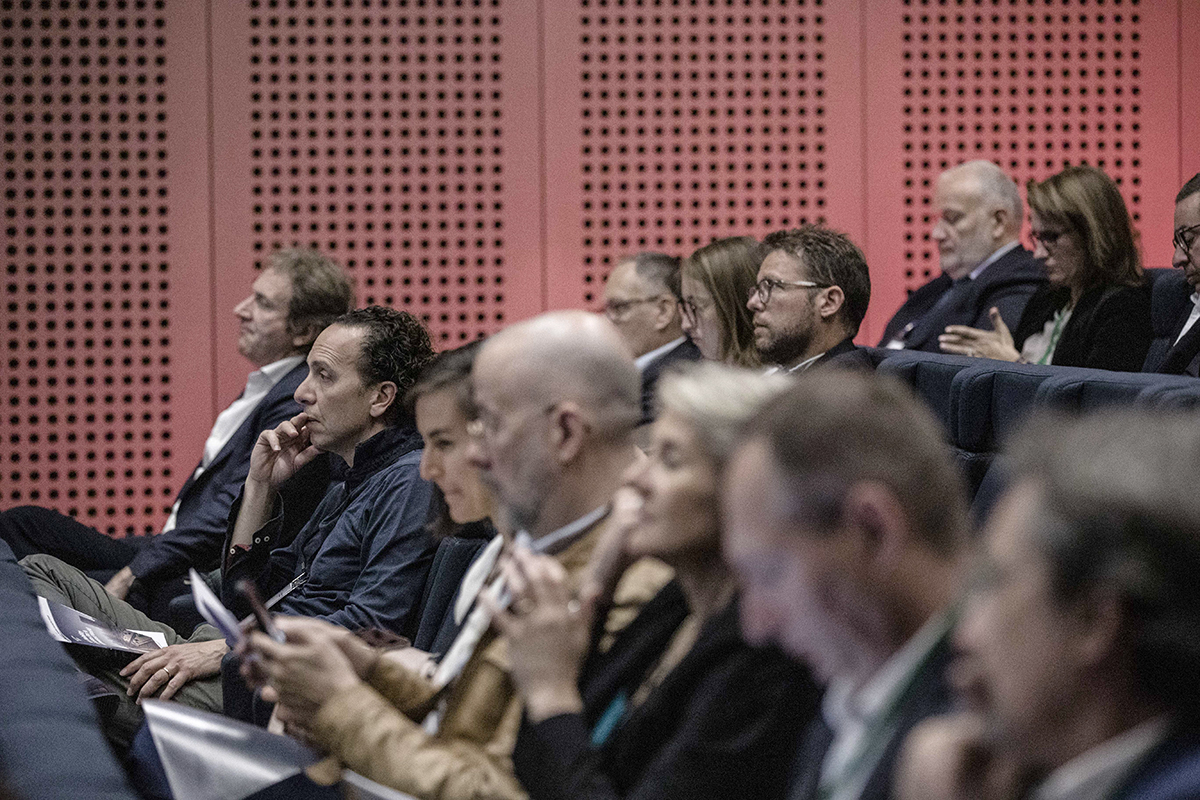 Mobility must be equitable and affordable for a net-zero future
Public transit is the most affordable and efficient way of moving large groups of people, and an expansion of networks can both lower transportation emissions and increase access for commuters. But operators need to adapt their systems to new patterns of working and commuting, and design sustainability into new infrastructure to accommodate growth.
Consider San Francisco, which ranks first in the Oliver Wyman Forum's Urban Mobility Readiness Index. Tilly Chang, executive director of the San Francisco County Transportation Authority, said the rise of remote work has shifted demand for public transit. The network shouldn't necessarily feed passengers into the city center anymore but rather focus on more equitable access to transit, neighborhood-to-neighborhood. Lauren Probst, managing director of Ile-de-France Mobilités, described how the organization is expanding and creating transit lines outside of the Paris city center to give commuters greater access to the wider metropolitan area.