It's good news that the US has rejoined the Paris Agreement, but it will take far more to limit greenhouse gas emissions if we are to keep global warming below the preferred target of 1.5 degrees Celsius. Most countries still lack clear plans for reducing net emissions to zero, a must to avoid the worst consequences of climate change, and work has barely started in some of the most carbon-intensive industries such as cement and steel.


Governments, the financial sector, and companies all have a crucial role to play to meet these ambitious goals. Here's what needs to happen:

Industrial decarbonization needs to start now

Industry accounts for nearly a quarter of global emissions, and those need to decline by 1.2 percent annually by 2030 to meet Paris Agreement goals, according to the IEA. Considering the expected industrial growth, there's no time to wait. If we're to achieve net zero by 2050, industry must demonstrate viable zero-carbon operating models this decade. To quote one top banking executive: "We should aim to do in five years what took the solar industry 30 years." 

Business needs to catch up with finance

To bring large-scale, green industrial projects from development to operation, a mix of capital providers with different risk appetites should invest at various stages of the lifecycle. Banks, asset owners, asset managers, insurers, venture capitalists, and private equity funds will all need to play a role. 

The money is there from financial institutions to power that ecosystem, but the corporate commitment is not. Banks that represent 95 percent of all lending to European firms have Paris-aligned climate goals, yet just eight percent of the continent's businesses have done the same. That creates a nearly $5 trillion gap between the financing available and the market for it in Europe. 

The problem is even greater in North America and Asia. While 34 percent of European firms with the greatest climate impact have committed to science-based climate targets, just 16 percent of those in North America and 12 percent in Asia have done the same.
The public sector should act as a catalyst 

The public sector must play a large role in mitigating these challenges. It's all about offering the right incentives for financial institutions to invest in risky propositions and companies to commit to climate goals. Providing tax credits or loan guarantees to private project developers, taxing firms that emit heavily, or committing to buying green products themselves with public procurement budgets are just a few ways governments can help. Imagine the immediate, at-scale demand for sustainable aviation fuels if an air force decided to buy them. 

Bringing together all the relevant players to ensure a smooth transition to a low-carbon economy is no simple task. But it is feasible. At COP26, the UN's premier climate change conference in November, we expect to see nations and businesses unified in stronger commitments to net-zero transitioning. 

See the full story here.
Time to Enlist Everyone in Cyber Defense
Hackers are relentlessly assaulting US digital infrastructure. Only three months after the disclosure that a presumed Russian group used network management software to compromise nine US government agencies and dozens of corporations, a major tech company urged users of its email software to fix vulnerabilities linked to a fresh attack. The latter one, attributed to Chinese hackers, may have affected thousands of organizations.

Welcome to the era of advanced persistent threats, cyber lingo for a sophisticated actor that seeks to enter critical computing infrastructure to conduct espionage, steal data, or cause damage. Companies' increasing reliance on third-party software vendors magnifies the risk. Yet even as attacks get more complex, people are still the first line of defense. That's why teaching safe online practices in school and raising cyber skills in the workforce figure prominently in our Cyber Risk Literacy and Education Index. "If you don't exercise and train people to see the potential threats, those threats could go right by them," says Jim Cummings, co-founder of cybersecurity firm Next Peak and a senior advisor to Oliver Wyman.
Fast Facts, By the Numbers
Women's History Month provides an opportunity to celebrate progress toward greater equality, but the gender inequities of COVID-19 underscore the challenges that remain. These numbers paint a nuanced picture.
36.2 percent - Share of board seats at FTSE 100 companies held by women, up from 27.7 percent in 2017. Source: Hampton-Alexander Review
24 percent - Proportion of US women surveyed whos aid they had suffered financially because of the pandemic. Source: Oliver Wyman Forum.
117 - Number of women in the new US House of Representatives, a gain of 16 in the November election. Yet at 26.9 percent, the female representation lags behind comparable parliamentary chambers of all Western members of the Group of Seven, which is led by France at 39.5 percent. The US is ahead of China (24.9 percent), India (14.4 percent), and Japan (9.9 percent). Source: Rutgers University Center for American Women and Politics, Inter-Parliamentary Union.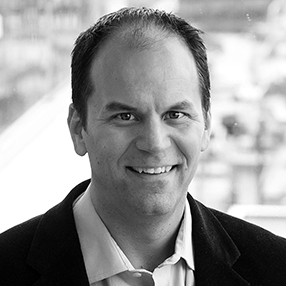 Dale Bracewell
Vancouver's Manager of Transportation Planning
"Some cities might have a great long-range climate plan, but if it's not being lived out into five-year plans, it's likely to fail."