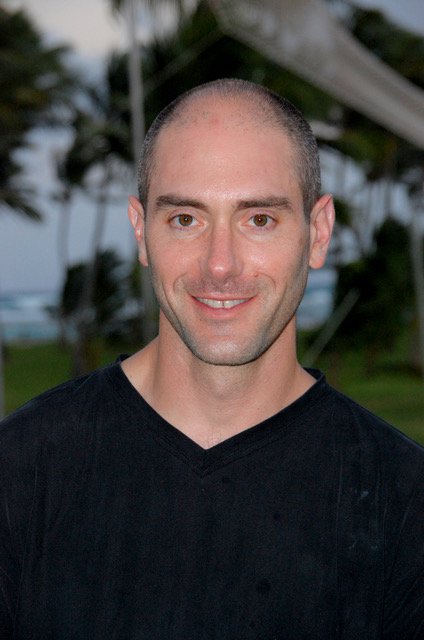 Aerofarms chief executive and co-founder David Rosenberg started a vertical farming tech startup in his house in Jersey City, New Jersey, in 2011. His company, now headquartered in Newark, New Jersey, is currently one of the world's leaders in indoor farming. Here, we discuss with David why he selected Newark as his company's headquarters and what cities need to do to attract more technology companies like his.
Q: Why did you decide to locate your headquarters in Newark?
A: We founded Aerofarms in Newark because it was close to a nanotech company where I worked, and I knew people in the offices of the mayor and governor. They helped me out with introductions to financing and other companies in Newark like Prudential. Working together with Prudential, the mayor's office really hustled to get us there. The fact that Newark is also about 30 percent less expensive than New York City was also part of our decision.
Q: How well do you think Newark supports tech companies?
A: We had good broadband. The concern was attracting talent. We had a lot of people who lived in New York City. In a few cases, people decided Newark was not for them. But now, we get 500 resumes a day from people who want to come and work for us. They want to work for us because we are mission-driven and we are not just saying it. We're doing it.
We're in a bit of a tough neighborhood. But it fits who we are. We're on a tough, tech-driven mission to revolutionize agriculture in order to provide more food with less resources. There's also good transportation to Newark.
Q: Are there benefits to being in a smaller city?
A: Sometimes being a bigger fish in a smaller pond helps. I didn't appreciate how valuable that is at the beginning. There is a good ecosystem in Newark for getting things done. If I have a problem involving permit issues or other infrastructure concerns, I know who to call and I have access. In a bigger city, it might be harder.
Having a city that functions well and can get things done in a timely manner is important, especially when you are in manufacturing. We're a technology company, and that means we change the way we manufacture things a lot. When one changes things in a building and it involves screwing or nailing something into the floor, one may need permits. If you want to make fast changes and you need months at a time to obtain permits, that's a killer. For a company to be efficient, a city's processes need to be streamlined. A process that is efficient is important to a fast-moving technology company.
Q: If you were to name the top three things that cities should focus on to attract more technology companies in the future, what might they be?
I was impressed with how Newark came together for its bid for Amazon's second headquarters. The city wants technology companies, and it's taking advantage of its proximity to New York City. Based on that experience, I would say the most important thing is access to great people. This can be achieved by strengthening both educational and public transportation initiatives.
Second, cities need an infrastructure that works well in terms of transportation, high-speed internet access and updated electrical infrastructure. You can't build a facility if you don't know that you can turn on the lights when the building is done. It's important to know if the city has good water, enough water, good electricity, updated transformers and clean air.
Finally, cities have to be a place where people want to be. The culture of the city also matters. People need to be excited and respect where they live. The city needs to look good and have great public space that people want to walk around in.
One of our offices used to be adjacent to a small, dilapidated park. A philanthropist turned it around, and now it's picked up the whole neighborhood. Now it's a park people want to spend time in, and that makes a big difference.