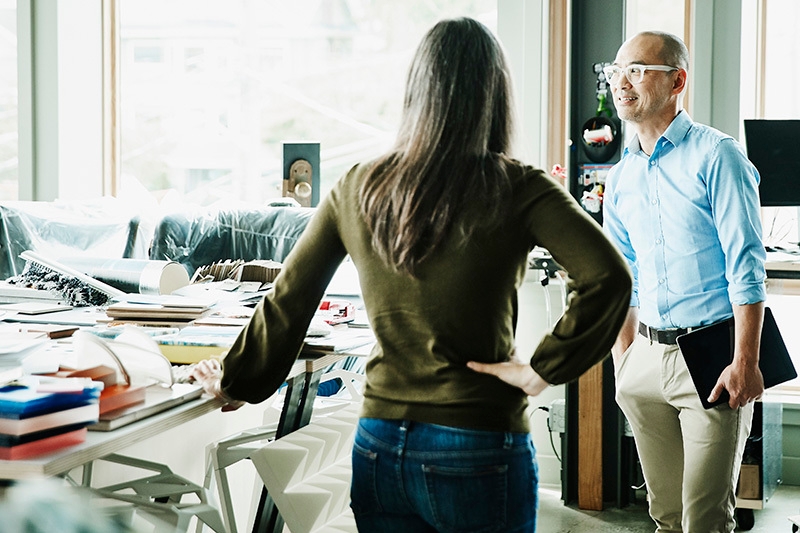 Diversity and Inclusion
Why Men Should Mentor Women
Professor David Smith says inclusion can't wait for coronavirus. It needs to remain a priority for businesses.
Ana Kreacic, Frederic Lamontagne
Ana Kreacic
Chief Operating Officer, Oliver Wyman Forum; Partner, Chief Knowledge Officer, Oliver Wyman
Ana is the Chief Knowledge Officer of the Oliver Wyman Group, the Chief Operating Officer of the Oliver Wyman Forum and a Co-leader of the New York office. She advises clients in areas of strategy, offer development, and new business start-ups. Ana's work focuses on the opportunities, uncertainties, and challenges stemming from rapidly changing data and business landscapes. She regularly convenes senior leaders to explore these complicated issues. Ana also is passionate about education, mentoring, immigrant issues, and women's advancement initiatives, and serves on multiple boards, including Upwardly Global and the Stamford Symphony Orchestra. She graduated from the University of Maryland and the Wharton School.
Ana.Kreacic@oliverwyman.com
Frederic Lamontagne
Engagement Manager, Oliver Wyman
Fred is an engagement manager in the Retail and Business Banking practice of Oliver Wyman. He works with financial institutions on topics including digital bank strategy and build, analytical design and development, operational review and optimization, and regulator submission. Fred co-chairs Men4Change in the Americas, an Oliver Wyman initiative that actively engages men and all allies to encourage awareness, dialogue, and action to decrease inequity in our firm and our society. He graduated from Brown University.
frederic.lamontagne@oliverwyman.com