As vaccines enable us to envision a post-pandemic world, what kind of future do we want? One that enables people to get past the COVID crisis and regain their lives while addressing the potential climate crisis on the horizon, according to a seven-nation consumer survey by the Oliver Wyman Forum.

There is strong demand for companies to step up and commit to the goal of net-zero carbon emissions, and signs that such actions might boost sales. Survey respondents also want policymakers to prioritize access to free or subsidized healthcare, eco-friendly energy policies, and better internet connectivity. Those choices suggest people believe investing in resilience now will gird society for future challenges.
 
Not everything is destined to change, though. Last year far fewer people than expected moved because of the pandemic, and our survey indicates any increase this year will be modest. That suggests the supposed death of cities has been exaggerated. And save that epitaph for the office. While tools like Zoom and Webex have been lifelines and will play big roles in hybrid working environments, once a vaccine becomes widely available people generally want to increase their usage of tech tools for leisure activities like streaming movies rather than video conferencing for work or school.
A New Climate for Companies
Climate change looks like an opportunity as well as a threat for companies. Action is lagging, with European companies' plans for reducing carbon emissions falling far short of what's required to limit global warming to 1.5 degrees Celsius, the goal of the Paris climate accord. Yet big majorities in all seven countries want firms to commit to becoming net-zero carbon emitters, including 74 percent among Americans, the least enthusiastic. And many people say such commitments will influence where they spend money.

How important do you feel it is for companies to commit to reducing emissions and becoming net zero?
To what extent do companies' emission commitments influence your willingness to purchase goods or services from them?
Policies That Care and Prepare for the Future
Access to free or subsidized healthcare tops the list, not surprisingly after the worst pandemic in a century. Policies that foster renewable energy and more efficient buildings also find favor, as does cheaper, faster, and more pervasive internet access.
Beyond vaccinations, which services should policymakers prioritize?
Haunting images of deserted urban streets around the world raised concerns about a mass exodus from cities last year. The reality seems much less dramatic. Only half as many people who said they planned to move because of the pandemic a year ago actually did so, and most of those moves were temporary. Respondents predict a similarly subdued moving rate for 2021.
What they said in 2020 vs what they did.
Put That Video Call on Hold
Video conferencing for work or school may be here to stay, but people in most countries express little desire for more of it. They want more technology in their personal lives, including greater use of social media like TikTok and more video streaming. The big exception is China, where respondents are eager to increase their use of all mobility substitutes.
Once a vaccine becomes widely available, how often will you use these technologies in comparison with today?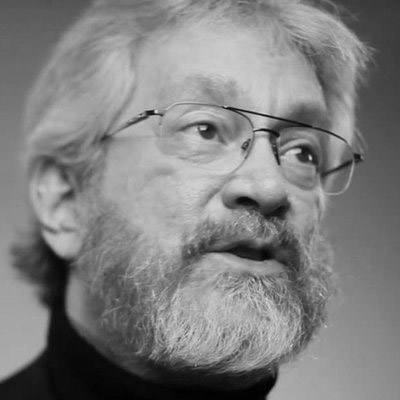 Alex "Sandy" Pentland
Toshiba professor of Media, Art, and Sciences, MIT
"Silicon Valley is set up to innovate, but it relies on society, markets, and government to push back and keep it a force for good."