Just as cities around the world begin to move on from the disruption of COVID-19, they are being slammed by new challenges, from a softening economy to more extreme weather. As they look for ways to strengthen their economic and environmental resilience over the long term, cities should make modern mobility systems a core part of their strategies.
Efficient and equitable mobility networks are key engines of urban vitality and sustainability. Public transit is by far the most eco-friendly way to enable large groups of people to move around. It also can help businesses attract the workers they need and keep city centers buzzing with activity. 

European and Asian city planners know this well. Cities there tend to have affordable, efficient, and extensive transit networks, and increasingly in Europe those systems interconnect with other options like shared e-bikes and scooters. That's why Europe and Asia claim 14 of the top 15 places in the Oliver Wyman Forum's public transit sub-index, a new feature of our annual Urban Mobility Readiness Index.
Top-ranked Hong Kong's public transit system boasts an extensive network of stations to match one of the world's most densely populated cities — all with very few delays or service disruptions. The system is affordable, stations are conveniently located, and transfers between services or lines are designed to be as seamless as possible. What's more, residential and office buildings are built above stations, and there were 1,550 retail outlets within the stations at the end of 2021. Given all of this, it's little wonder that Hong Kong's public transit system has the highest usage rate in the world and took the top spot in the public transit sub-index. 

Similar characteristics define the other top cities in the sub-index. Zurich, the runner-up, is planning to build more hubs around its mass transit stations offering shared bicycles, cars, and scooters. Fifth-ranked Helsinki offers a suite of options, from bus and metro to train and ferry, that are all connected through a journey planner app created by a startup in the Finnish capital. A single ticket costs just over $3 and can be used on any travel mode. 

Other cities should study these examples. And the private sector should work with governments to develop and sustain public transit networks, mindful of the benefits they deliver. Not only do they give employers access to a broad labor pool — they also can encourage workers return to the office more frequently, which in turn can foster more innovation and productivity. Some estimate that every $1 billion invested in public transport can create 50,000 jobs and drive a long-term return of $5 for every $1 invested. 

Conversely, a desolate public transit system with poor and disjointed service might convince more workers to stay remote or drive to the office, increasing congestion, lost working time, and pollution. Low ridership on public transit also can mean lost jobs and revenue for cities.

The emphasis on affordability can't be overstated if cities are serious about using mobility to revitalize their economies. Perhaps driven by inflation and high gasoline prices throughout the summer, affordability has become the top transportation factor for consumers, according to a new Oliver Wyman Forum survey of consumers in the United States, United Kingdom, and Canada. Safety fell to second place in October from the top spot in March, perhaps suggesting people are more comfortable with COVID risk. Accessibility tied with safety for second, followed by speed and reliability. Consumers said their public transit use remained stagnant or dipped between March and October. In New York City, subway ridership has returned to just over 60% of pre-pandemic levels while the ridership recovery on the London Underground stands at a little over 70%.
Delivering all of these features requires investment, including in mobility modes outside of public transit. But inflation, social unrest, climate change, and other disruptions all pose a risk that urban mobility will fall off the priority list for governments. Mitigating the consequences of powerful floods and storms due to climate change will become more expensive. Inflation, interest rate increases, and a resulting economic slowdown would weigh on development in many countries, limiting both consumer spending and tax revenues. And a global energy crisis stemming from the war in Ukraine could massively increase sovereign debt for some economies.

The high cost of those converging forces might not leave much money available to continue the transition toward cleaner mobility. But failing to invest in efficient, safe, and sustainable mobility would threaten both businesses and cities. Governments and the private sector need to work together to hold the line and find the right solutions. 

San Francisco, unseating Stockholm to claim this year's top ranking in the Urban Mobility Readiness Index, excels in its market attractiveness for the private sector thanks to its proximity to Silicon Valley firms and top academic institutions. The Golden Gate city embraces new mobility technology from these institutions, particularly in autonomous driving systems as it became one of the world's first cities to allow commercial operations of self-driving cars earlier this year. 

Other cities are similarly embracing the private sector for new mobility solutions. London's transit authority publicly shares transportation data to encourage innovation from mobility and software firms. Some companies in New York are subsidizing the cost of e-bikes for low-income communities. And while efforts to expand electric vehicle charging infrastructure are typically carried out by automakers and other private firms, public-private partnerships can accelerate their development. Zurich, for example, worked with a manufacturing firm to commission 45 electric bus charging stations that were installed this year.

Mobility is just as much of a private sector issue as it is a public sector one given the disruptions that loom and the fallout if these systems are not implemented. Fostering equitable, affordable, and accessible mobility networks is an economic engine that business and government should build together.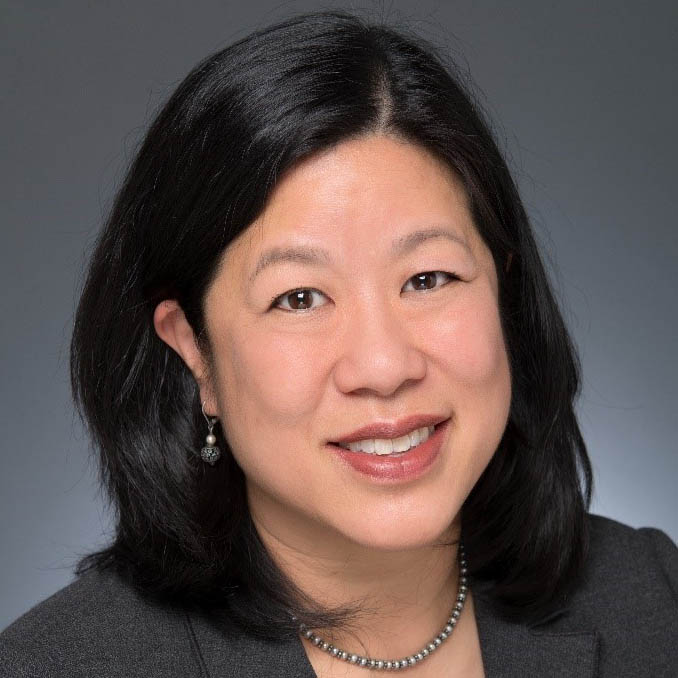 Executive Director, San Francisco County Transportation Authority
"Our hope is to forge a vision where autonomous vehicles can be shared collectors and feeders to public transit."