Some of the most significant changes of the last two years occurred in the workplace. Gone are the days when employers could dictate hours and other conditions.  

Lockdowns and trauma gave people the time to reevaluate their priorities. Remote work gave many options they've never had. And now everyone from new hires to seasoned managers expects more money, more flexibility, and more appreciation — or else they'll quit.
But that's only part of the story. People also want to regain the sense of connection and community that the pandemic shattered. They're looking for opportunities to raise their skills, take on bigger challenges, and advance. And they want a sense of purpose in their work, not just a paycheck.

These are among the key insights of a new study by the Oliver Wyman Forum that captured perspectives from more than 100,000 people in ten countries during the last 15 months. Our analysis identifies eight new personas behind the key macro trends shaping our future. 
They run the gamut from Citizens of the Metaverse, who are embracing augmented reality, to Psychedelic Explorers and Wellness Protagonists, who are focusing on expanding their minds and honing their bodies. Two of these personas are poised to transform the way we work: New Collars, or blue-collar workers who are raising their skills to find better jobs, and Virtual Natives, recent hires who've never set foot in an office but long for the experience and networking it can provide.

Business leaders can attract and retain this fast-growing demographic by building a culture that prioritizes creativity and connectivity, that reimagines the office as a place for collaboration and learning, and that recognizes that hybrid work styles are here to stay.

Blue-collars, Where Are You?

Shortages of blue-collar workers were occurring for years as fewer young people entered the field and more baby boomers retired. When the pandemic hit, many were initially laid-off or in the line of fire as they built, delivered, and were exposed to coronavirus while their white-collar counterparts largely stayed safely at home on virtual calls.

New Collars are blue-collar workers who used the pandemic to learn new skills so they could find better jobs. They are a largely optimistic and resilient group of mostly male millennials, and their numbers are swelling. They now account for over 20% of the global population, and 74% of pre-Covid blue-collar workers. The pandemic was a large wakeup call for these people, many of whom were already facing the threat of AI and automation. Far less satisfied with their jobs than other employees, they turned pain into possibility by getting more training and certifications, largely online.
And their investment in themselves is paying off. More than 20% have transitioned to a new job, and about half of those positions are in traditionally white-collar fields such as software and IT/data processing. And that's likely just the beginning because nearly four in ten are passively looking for new work. More than a third want to leave their current positions within six months, and the vast majority plan to find a new role within the year.

Business can't afford to lose this talent. The good news is 97% of New Collars now looking to shift would stay in their current positions under the right circumstances. That includes higher pay, more flexibility, and better work-life balance.
Catch Me if You Can, Virtually Please

Remote work became the norm out of necessity. Now most of us are unwilling to give it up. That's especially true for Virtual Natives, who account for 12% of white-collar workers. Growing by the day, this largely millennial group entered the workforce during the last two years, and many haven't yet been to the office. 

Most of these young people didn't experience an in-person graduation ceremony and haven't had a water-cooler conversation with colleagues. They don't feel well-connected to their co-workers or managers and worry that they've missed out on big events, valuable training, and career coaching. "I feel unsupported and disconnected at work," said one. "I haven't even met my boss." That's why they are more excited than other colleagues to return to the office.
But at the same time, they're unwilling to give up the flexibility, time with friends, and afternoon Pilates classes to which they've grown accustomed. The majority of Virtual Natives would rather quit than go to the office full-time. Many would even be willing to sacrifice a portion of their salary to guarantee a hybrid work future.

Companies can't afford to lose this talent. Finding ways to engage them and earn their loyalty will be a persistent challenge — they have already reallocated some of the emotional energy that might have gone toward work relationships to other pursuits. To win them over, think outside the box and outside the office walls. Of their long list of stipulations, offering hybrid work most strongly dictates how likely they are to stay in their current role.

Time for a New Playbook

The last two years transformed science fiction threats into real life challenges. Lockdowns, layoffs, and trauma forced people to rethink their priorities and to change. As the Great Resignation rages, businesses are adapting quickly to retain their talent, but managers need to continuously reassess their strategies to succeed. 

Change will continue to come, and old playbooks for retention will become increasingly obsolete.  In this dynamic environment, winning the war for talent will ultimately come down to understanding specific cohorts of employees, how their lives and attitudes have changed, and what they truly value now.
Staking a Middle Ground on Crypto
The recent trillion-dollar selloff in cryptocurrencies provided more than a little schadenfreude to skeptics of the digital assets, yet this market has seen plenty of ups and downs during the last decade and is still up more than six-fold over the last two years. Venture capital is pouring into the sector and the world's major central banks are considering, and in some cases already experimenting with, creating their own digital currencies.

What's lacking is a clear consensus among policy makers about how to regard and regulate cryptoassets. Some see them as vehicles of great speculative excess, like the Tulip Mania of the 1630s, and want to discourage the activity or constrain it so it doesn't affect the economy or the banking system. Others regard cryptoassets as being more like 1998 dot-coms – inflated, perhaps, but integral to a budding technological and economic transformation.

There is ample room between those extremes where policymakers can find common ground, Douglas J. Elliott, an Oliver Wyman partner and head of the Oliver Wyman Forum's new Future of Money initiative, contends in a new paper. This approach would foster coherent regulation of crypto that leaves room for useful innovation while guarding against fraud and investor harm.
Fast Facts, By the Numbers
1% - The percentage of New Collars who went to school to upskill. The vast majority took a free or paid course elsewhere.
70% - The percentage of New Collars who are optimistic about their future ability to find a new job.
83% - How much more likely Virtual Natives are to regard free food and drinks as an incentive to return to the office than non-Virtual Natives.
60% - The percentage of Virtual Natives who will invest in a co-working setup.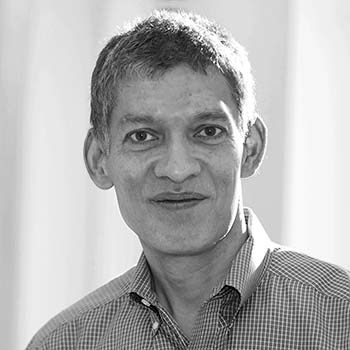 Tolani Senior Professor of Trade Policy, Cornell University
"A digital dollar could ensure that everybody has access to low-cost digital payments and create some competition in the payment space. But it's not without risks. It could end up squelching private sector innovation in payments and threaten the commercial banking system."