Many companies and countries are struggling to turn climate commitments into tangible actions because their environmental goals lack a solid economic rationale. They might consider taking a page from Singapore's mobility playbook. The city-state's 2030 Green Plan seeks to enlist the private sector in expanding sustainable transportation infrastructure and exporting the resulting know-how and experience around the world.
The Singapore government is spearheading the completion of a sixth metro line that incorporates autonomous technology, a new terminal at Changi Airport that digitizes more operations, and an expansion of cycling paths and charging stations for electric vehicles (EVs). These upgrades in a city that already ranks 4th globally in the Oliver Wyman Forum's Urban Mobility Readiness Index promise to keep Singapore at the forefront of mobility innovation.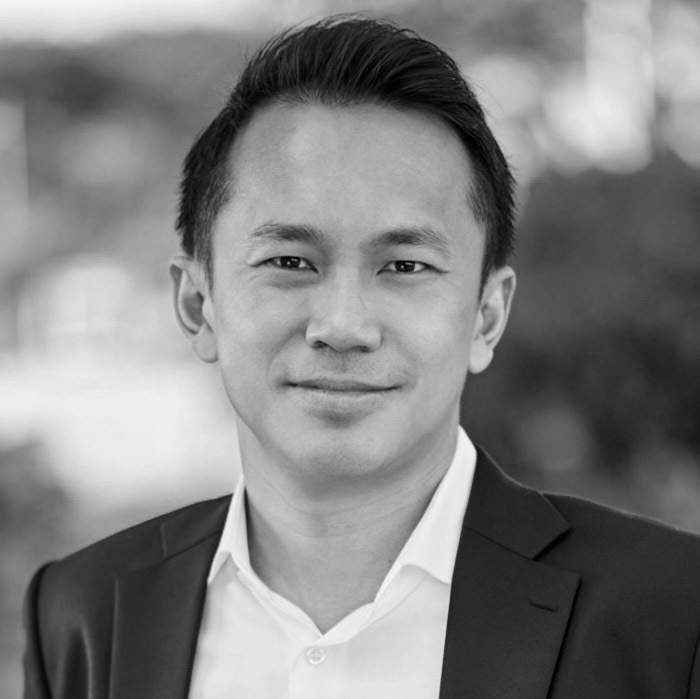 Building that efficient and reliable transit system can't be done by any public agency alone – it requires collaboration with the private sector. "Companies value the openness of Singapore in test-bedding and adopting new technologies," Choy Yong Cong, Vice President of Singapore's Economic Development Board (EDB) told the Oliver Wyman Forum via email. "The city-state presents real and challenging use-cases."
Choy will speak on a panel concerning smart cities at the Global Mobility Executive Forum in May 2023. Registrations to join the event are now open.
How does a smart city enable sustainable mobility?
As a land-scarce city with a growing population, Singapore needs an efficient transportation infrastructure to run smoothly and sustainably. This is why the EDB's work is focused on developing a vibrant ecosystem where different private and public stakeholders can come together to develop, test and commercialize innovative mobility solutions.
At the same time, as we develop more resource-efficient, sustainable, and reliable transport solutions to address our national needs, these are also solutions that could be exported as the world becomes increasingly urbanized.
And expectations, especially among younger individuals, have changed. They want their governments to maintain food and energy security while ensuring long-term sustainability. They want environmentally ambitious policies on decarbonization, renewable energy, reducing waste, and the circular economy.
Singapore's 2030 Green Plan is ambitious in its scope and includes mobility-related targets like implementing 60,000 charging points. How does the EDB's work fit into that plan?
Sustainable development has always been integral to the Singapore Story. We use digital technologies and data analytics to provide greater comfort, convenience, reliability, and support for various stakeholders in our mobility ecosystem.
EDB has identified mobility as an emerging sector that presents strong economic growth opportunities for Singapore. We partner with companies to pursue activities such as product development, R&D, and manufacturing for AVs, EVs and advanced air mobility that will complement their efforts in addressing mobility needs for the region and beyond. 
The growth of the mobility ecosystem is also in line with Singapore's interest in innovation activities. One automaker, for example, allows EV buyers the ability to customize their vehicle's performance features — a first of its kind customer experience in the automotive industry — while energy companies continue to grow their EV charging business in Singapore. We help companies establish in Singapore, as a springboard to offer innovative mobility services regionally and globally.

What are some lessons learned from Singapore's sandbox approach to private firms testing their mobility services?
Singapore functions as a living lab, providing an attractive location for companies to develop and commercialize smart mobility technologies and solutions for the global market. Companies value the openness of Singapore in test-bedding and adopting new technologies and solutions. The city-state presents real and challenging use-cases.
In September last year, a Taiwanese mobility company was awarded a sandbox pilot by Singapore to deploy and validate battery swapping as a means for next-generation smart mobility. Together with their partners – a diversified group with leading businesses in Southeast Asia – the firm is also looking to collaborate with companies in the logistics sector to further develop sustainable business models that can be implemented in Singapore and in other cities across the region.
Singapore's openness to new solutions, coupled with the access to good talent here, has resulted in the growth of an ecosystem of mobility players consisting of private sector companies, public research institutions, and educational institutes.
How are new mobility technologies fueling more public-private partnerships?
The advent of new technologies brings about endless new opportunities for collaboration across public and private players to develop new and innovative solutions.
For example, in April 2021, Singapore's Land Transport Authority (LTA) sought out the industry's views on a commercially sustainable market design for EV charging infrastructure in public carparks to spur EV adoption. Singapore will be working with charging providers to explore business model innovation in this area, with a view to supporting Singapore's plans for mass EV adoption. The operating business models and technologies adopted in turn serve as references as companies grow in regional markets through Singapore.
What are the ingredients of successful public-private partnerships?
For private-public partnerships to be successful, you need to align private and public interests on a clearly defined common goal – something that is catalytic and ambitious, that provides a wider societal or industry benefit. On the other hand, it should be well scoped so that it can be achieved within the timeline. High-level buy-in from senior leaders is also important for different teams to invest the resources needed, sprint together to develop ideas and prototypes, and execute them seamlessly together. 
These are the most important elements to help public and private sector partners come together to accelerate transition, while ensuring a fair competitive environment. They all lead up to creating a more sustainable world for future generations, something we firmly believe in actualizing at EDB.