There is no low-emission future without electrifying mobility, as the transportation and energy and fuels industries account for more than a third of the world's greenhouse gas emissions.
Regulation like the European Union's ban on new gasoline-powered car sales beginning in 2035 helps decarbonize the industry, but the best way to support the transition to EVs is to improve consumer confidence, says Jean-Philippe Laurent, executive vice president at the French electric company Electricite de France (EDF).
Improving that confidence, Laurent argues, lies in automakers, governments, and energy suppliers working together to provide more smart charging infrastructure in public spaces, offices, and homes.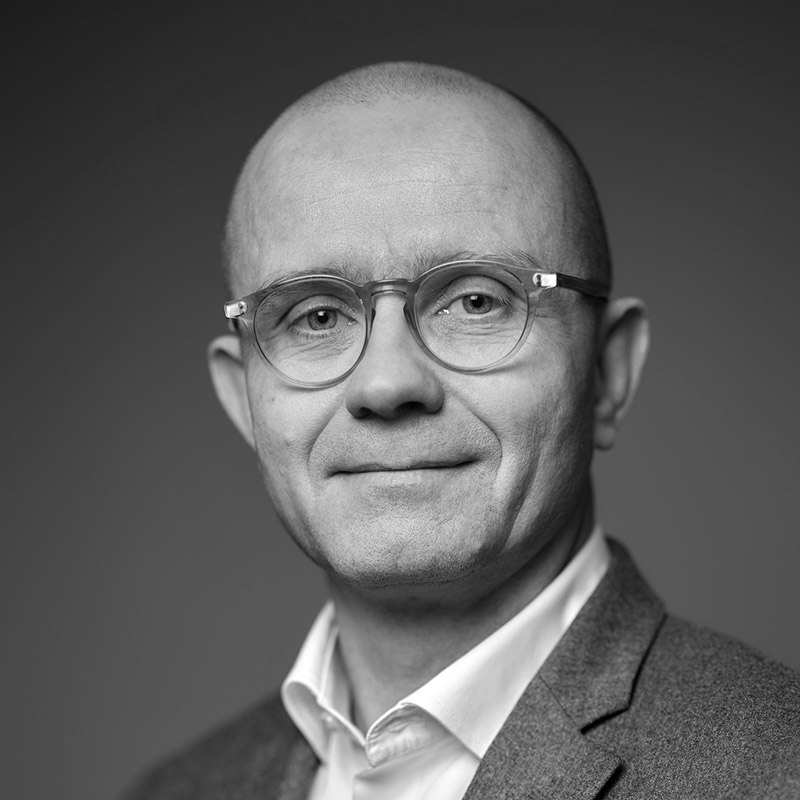 Laurent, who heads EDF's customer strategy, understands this challenge well. EDF installed more than 280,000 charging stations last year, but he posits that smart charging solutions built collaboratively with other players will drive greater impact. One such solution is to deploy 20,000 vehicle-to-grid charging stations throughout France, Belgium, Italy, and the United Kingdom by the end of 2023, which allow EVs to feed electricity back into an energy grid when the vehicle isn't in use.
These smart chargers will also be deployed as part of its membership in the EV100 initiative, a coalition organized by the Climate Group in which its members pledge to electrify their fleets and install more charging points. As part of that pledge, EDF plans to electrify 100% of its light vehicle fleet by 2030.
Laurent, who spoke recently with the Oliver Wyman Forum about his work in electrifying mobility systems, was a panelist at the Oliver Wyman Forum's Global Mobility Executive Forum in May 2023.
What are the shifts in consumer sentiment you've noticed in switching to e-mobility?
The market growth is strong, and all signs point to customers switching to electric vehicles. In 2022, EVs account for more than 20% of new car sales where we operate in France, the United Kingdom, and Belgium. That number was 15-16% the year before, and 10% in 2020. Automakers have brought a lot of new EV models to the market, giving consumers a wider range of choices to suit their needs.
Secondly, infrastructure is developing. There's still a long road to go, but today consumers have more charging solutions, including on highways. Consumers have less fear that they won't find a charging station.
Our research shows that the price of EVs still makes a significant number of consumers hesitant. What do you make of that?
Customers have had a lot of difficulties moving on from the price point. It is still a barrier, even though in most European countries, governments have introduced incentives to encourage the purchase of electric vehicles. We need to support customers in this transition and get them to consider the overall cost compared to combustion cars.
Indeed, the cost of an EV is certainly higher at the beginning, but customers make real, long-term savings on maintenance and energy costs of EVs. Not every consumer is used to this way of thinking, which requires a bit of education.
What's the next step to getting even further EV adoption?
The regulatory framework in Europe, and particularly in France, has ambitious objectives to encourage the sustainable development of electric mobility. We need to support these policies by continuing to deploy charging points in public spaces and – more importantly – in the workplace and at home, particularly in condominiums, because of how affordable it is for the consumer to charge their EV at a private charging station rather than using a public charging point or refueling with gasoline.
We also need to accelerate smart charging solutions now. Millions of EVs will soon be connected to the electrical grid, and we must move more charging to off-peak hours in an intelligent way to avoid creating new consumption peaks. That will require strong cooperation between different players — like car manufacturers, energy suppliers, and distribution and charge point operators — that public authorities must encourage.
What's the biggest barrier to achieving that 100% adoption rate?
The customer experience.
We need to ensure a simple and consistent user experience at the time of purchasing and using an electric vehicle.  This means improving the availability of charging kiosks and the reliability of applications to help drivers find them. Sometimes even in big cities like Paris, you can't find a charging spot. When you go to the charging station, you don't really know if you will have a place to charge or not. We need to develop a more seamless customer experience.
What's your view on how helpful it's been to be a member of the Climate Group's EV100 initiative?
We're very happy and proud to be a part of this initiative. Last year we electrified 22% of our fleet — about 10,000 EVs – and our goal with EV100 is to electrify 100% of it by 2030. This is a major program within EDF, which involves 80% of our workforce.
What's great about EV100 is that we can share with others. We all face the same difficulties in turning our fleets to EVs. Changing from combustion engine vehicles to EVs isn't hard. The difficulty is to make sure to cover all various use cases. When you need charging at home, for example, what do you do? You can implement a charging point at home, but there come many questions with it: How does the company pay for the electricity? Who owns the charging stations? Who is responsible for the insurance? How do you manage home chargers when someone moves to a new home? Sharing these challenges with other companies engaged with EV100 is helpful for us to better serve our customers.
What makes you excited about building stronger coalitions across value chains and organizations?
What I'm excited about is synchronizing the data across the value chain. We still need to organize how we access data of how efficiently batteries are charged, how well the battery performs, the electricity cost to the consumer, and more. Once we put it together in the optimum way, the consumer will have a better price and experience.
You recently spoke at the Global Mobility Executive Forum. What is the most critical thing you hope your peers took away?
The main takeaway is cooperation.
We're entering a completely new world that is changing the carmakers, car service industry, and the energy providers. Each player has something to bring to the global picture.
Getting the largest territory isn't the point. If we want the EV story to be a success, we need to cooperate to deliver a lean and fancy customer experience.