Key takeaways
Uncertain but self-aware. Gen Zers understand the importance of personal finance but are uncertain and anxious about what to do. They are significantly more likely than older generations to report that they "know next to nothing about personal finance."
Democracy and diversity. This diverse class of young investors are democratizing personal finance and making history as the most gender-inclusive and racially-diverse investing cohort to date.
Turning to social media for advice. Gen Zers are almost twice as likely to cite social media as the impetus for investing than older generations. They learn everything from the basics to advanced investing strategies on social media, which can be dangerous given the abundance of misinformation online. Notably, most major banks lack social media presence.
It's complicated. Gen Zers hold opposing truths in the same hand – they love spending money, but also agree that it's a necessary evil. Personal finance and investing are about more than just money. Gen Zers are more likely to point to nonfinancial factors such as boredom, novelty, and community as their motivation for investing rather than job loss or the need for supplementary income.
Disconnect between products and needs. Gen Zers' usage of financial products varies widely; credit cards, for example, are used at high rates while products like insurance are hardly touched. There is a disconnect between what Gen Z says they want, what financial institutions are offering, and how financial products are being marketed and misunderstood.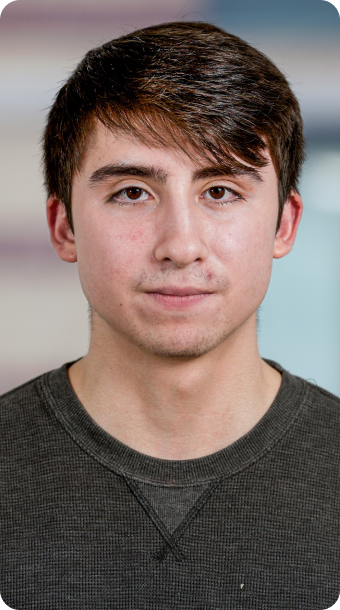 "We know we want to understand this new technology and take control of our finances. Growing up in a digital age, Gen Z understands that something completely digital can have value."
Capturing the next generation of financial decision-makers
Retool product offerings. Banks that want to stay relevant should cater to Gen Zers' engagement preferences and unique needs rather than assume they will "age into" existing products. Addressing this young generation's needs could vary, from offering a user-friendly digital interface with innovative features to creating low or no-cost transaction products like secured credit cards that help young people build credit.
Get social. Top Gen Z banks lack social media presence, defined as having a verified account, at least one posted video, and an audience of at least 1,000. In the US and UK, most of the popular banks have little-to-no social media presence. Banks that want to reach and serve the next generation need to show up where Gen Zers congregate and participate authentically – and remember that making an account without posting content does not count.
Emphasize trust. Gen Zers still see the value in traditional, established institutions. Nearly half agree that they trust banks to look after their financial wellbeing – almost as much as older generations. Fortifying this trust and building a relationship with Gen Z will be critical for those looking to win their business now and in the future.
Embrace diversity by listening. Gen Z is a heterogenous cohort with diverse wants, needs, and opinions. For example, a near equal amount of Gen Zers believe that physical bank branches are either essential or unnecessary. Identifying, understanding, and meeting these varied preferences is critical to serving the diverse individuals who comprise the generation of the future.