Leader, People and Organizational Performance, and Partner, Oliver Wyman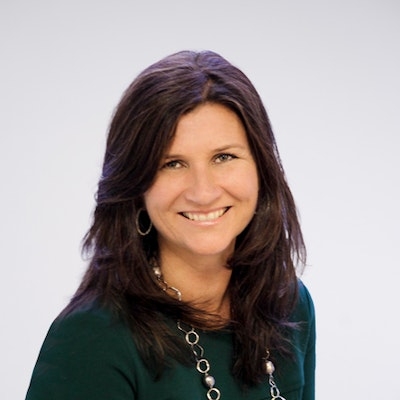 Helen has found that one's personal history and journey — those things that shape us — is as important, if not more important, as what we learn on the job. Prior to beginning her career as a management consultant, she worked as an assistant economist with the Federal Reserve, a journalist stringing for a national newspaper through college, a nanny, and a volunteer on a rape crisis hotline. 
"All those experiences prepared me for what I do today. Through the Fed, I learned how important it is to get the facts, identify gaps in the knowledge base, and work to fill those gaps to make a complete picture. Being a journalist required tapping into patience, persistence, and perseverance, along with a dash of diplomacy. Being a nanny required patience, but also empathy. And being a volunteer on the hotline prepared me to act with compassion, but maintain a distance to see the situation clearly and not be consumed by the crisis before me," she says.
She helps clients recognize and adapt to the challenges and disruption around the next bend, working extensively with senior executives teams around the world. Helen has advised senior executives and Boards across healthcare, aviation, media and entertainment, technology, hospitality, grocery, financial services, and government on strategic planning, operations, and talent. "While figuring out the strategic plan — the 'what' to do  — can be difficult, helping clients navigate the execution path — the 'how' — is even tougher," says Helen. "Especially for clients who are incumbents in the industries they serve, turning the battleship towards a different destination requires patience, persistence, consistency, and deep reservoirs of empathy to meet leaders and staff where they are on a transformation journey and help them see why a particular change makes sense."
A turning point for her was the birth of her children, and figuring out a path back to a sustainable, balanced, interesting career. "When my kids were born, I was serving clients in consumer and retail industries globally — London, Milan, Atlanta, and Singapore.  I realized that to remain in a client service role, and still stay close to my children, I'd need to build a more local portfolio of clients," she says.
She also realized — having navigated the U.S. healthcare system on the behalf of two frail and elderly parents and two premature infants — that the US healthcare system costs too much, with no better quality outcomes than other developed countries.  She decided it was something she wanted to sink her teeth into solving.
She transferred to the firm's health and life sciences practice and, over time, built a satisfying career, helping C-suite executives across the healthcare ecosystem transform their businesses to become more consumer-centric and oriented around value-based care. "My kids are now in middle school, and I don't feel like I've had to compromise on the important moments in their lives," she says.